4th AXIS CNC MILLING (Moriseiki)
Moriseiki CNC Milling
X Axis 1200mm
Y Axis 600mm
Z Axis 600mm
Fully integrated 4th Axis
CNC TURNING 550mm x 2000mm B.C.
This machine is ideal for prototype work or precision machining and profiling, with 700mm swing and 2000mm between centres.
CNC TURNING 260mm Dia x 530mm B.C. (Moriseiki)
Turn Diameter 260mm
Turn Length 530mm
CNC TURNING 960mm Dia x 3.6M B.C. (Takisawa)
Turn Diameter 960mm
Turn Length 3.6 metres
B.C. 3.6 metres
2500 RPM Spindle Speed
Hermle C42U
Vertical 5-Axis simultaneous machining centre with 6-station pallet pool.
X axis 800 mm.
Y axis 800 mm.
Z axis 550 mm.
High pressure coolant through spindle 80 bar.
BLUM Laser tool measurement and tool breakage control.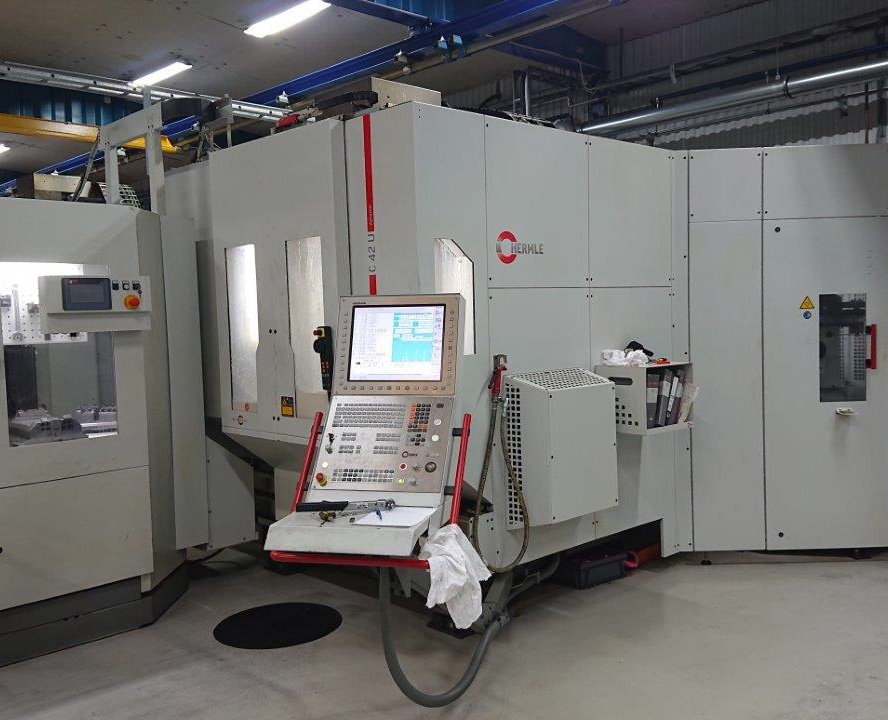 LARGE TURNING 8.5M B.C.
8.5 B.C.
1200mm swing in the gap
960mm over bed
650mm over carriage
CNC VERTICAL BORER (Dörries Scharmann)
Swing Dia 1950mm linear scale
Turning Length 1500mm linear scale
Table Load 7000kg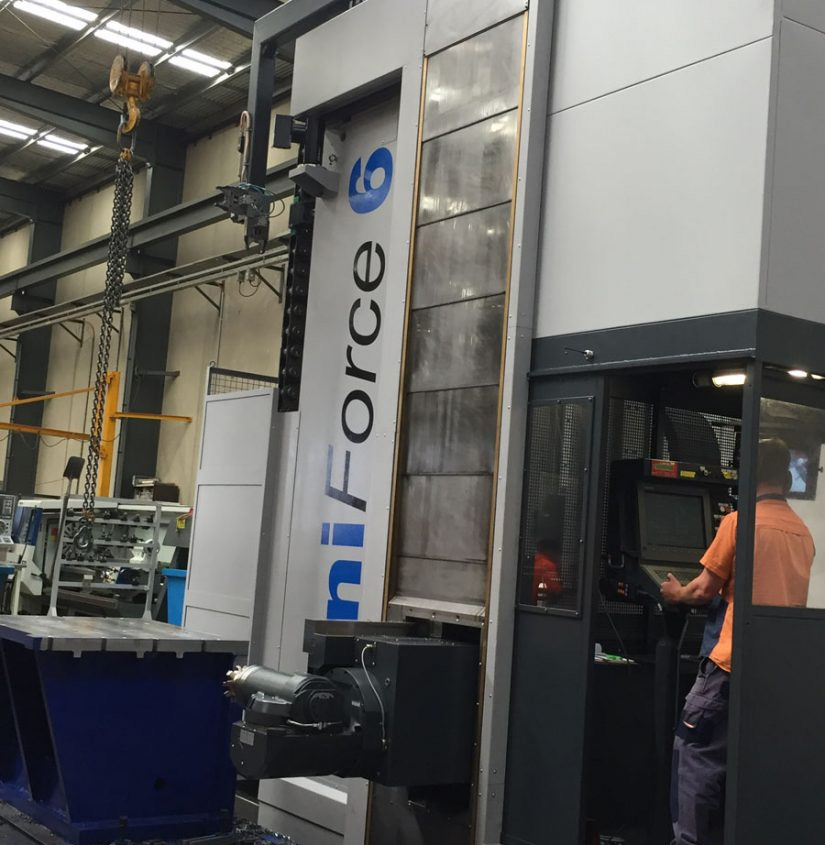 Travelling Column Milling Machine (SHW Uniforce 6)
Robust, strong & particularly suited for large work pieces. Extremely flexible & precise over long travels, it is also suitable for tool making as well as single item and small batch production in mechanical engineering. The universal milling head of orthogonal design offers up to 64.800 programmable head positions.
Our large CNC milling machine is based in our Melbourne (Australia) workshop. This 5 axis large CNC milling machine now allows us to undertake large fabrication & large CNC machining & turning projects with ease.
X axis – 6000mm linear scale
Y axis – vertical 2900mm linear scale
Z axis – 1500mm linear scale
Rotary Table 7000 Kg Capacity
Milling head:
Automatic universal milling head of orthogonal design swivel range offers up to 64.800
Programmable head positions
Samples of our CNC Turning and Milling work